Subscribe to Travel Paranormal com Feeds
For more odd travel possibilties, see Oregon Coast Beach Connection
Most Recent Articles and News:
Paranormal Travel: A Haunted BnB in Iowa Many spectres seem to occupy this BnB in Iowa, providing some unusual exploration for tourists
Ghost Ship Of Block Island, Rhode Island
Ghosts on a Plane: Hawaii, Tennessee, Illinois The earthly visitations of those from the beyond are not limited to the Earth itself, it seems.
A Haunted Hotel in Maryland - Radisson Lord Baltimore Hotel This ancient beauty is crammed with paranormal legends
Watchers in the Night Sky - Salem, Oregon Our UFO sighting was in 1988, but it was years before we told anybody. Amongst ourselves it was rarely mentioned, as if we didn't want to believe it.
Strange Happenings on the Oregon Coast Departed pioneers, explorers, Native Americans, sea traders, loggers, and soldiers, tricked into death, reach out from their shadowy world to make contact with the living.
Recent Paranormal from Illinois, Ohio, Oklahoma Some folks across the nation are getting that sinking feeling again when it comes what's in the dark, including some UFO goodies
Canadians Get Glimpse of America's UFO Cover Ups Sixty-two years after an object originally said to be a "flying saucer" crashed in Roswell, New Mexico, the prospect that aliens could exist and are visiting Earth still fascinates up to five million people who tune in to George Noory's late-night syndicated radio show.
Recent Hauntings, Ghosts, UFO's and Other Paranormal News: Pennsylvania, Tennessee, Nebraska, Arkansas Ghosts, vampires and UFO's, oh my.
Ready for Paranormal 'Cops?' One network is expanding its paranormal franchise with a new show
Paranormal Christmas: A Review of Video Game Gift Ideas Painkiller, Quake Wars, Portal, Half-Life 2, Crysis Warhead, FEAR, Battlestar Galactica
Ghost hunters intrigued by spirit at bistro One Ohio restaurant has come with a side of paranormal
Mississippi Travel Paranormal Jackson, Gulfport, Hattiesburg, Biloxi, Southaven, Meridian and more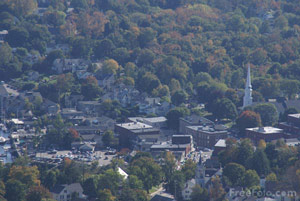 Maine Paranormal - Weird Legends at the End of the U.S. Mackworth Island, Boothbay, Kennebunk, Lucerne, Bangor, Port Clyde and more ghosts, hauntings
Florida Travel News: America's Oldest City Bathed in Spanish-Influenced Holiday Glow Lit by the gentle glow of more than two million tiny white lights, historic St. Augustine, Florida's plazas and narrow, brick-paved streets have been transformed into an enchanting destination
Hotels: Spooky Haunts for Halloween (and the whole year) Haunted hotels in Georgia, New York and Florida
Florida Paranormal: Old Port Boca Grande Lighthouse - Haunted Lighthouses The Old Port Boca Grande Lighthouse in Florida is thought to have two ghosts.
Nevada Travel and Paranormal: Las Vegas's Spooky Kabooki on Halloween The concept of Kabuki will be brilliantly transformed and shockingly brought to life at SUSHISAMBA's Halloween celebration on Friday, Oct. 31
Paranormal Texas: Austin Ghost Tours Austin Ghost Tours has been giving people goosebumps for well over a decade.
Pennsylvania Paranormal: Haunted Gettysburg - A Beginner's Guide The idea of a haunted Gettysburg doesn't really seem so ridiculous when you consider the magnitude of the events that took place on this soil for 3 days in July, 1863.
Ghost-hunting groups explore the area's paranormal activity - from the Pocono Record in NE Penn. 'Eastern Pennsylvania Paranormal Investigations has been helping to explain the unexplainable since 2005. '
Missouri Ghostly Road Trips - Take a spooky tour of Missouri creepy hot spots, plus more ghost and paranormal travel news articles from Missouri, including a book signing and a paranormal workshop
Got Creepy Travel Stories? Debunk One?
We need your spirit spots, haunted places, UFO landing spots, and other paranormal events and places. Keep in mind: this is about places where people can visit and check out your claims. Tell us about weird places where you live, or where you've visited. Or, if you're into debunking a paranormal tale, we need to hear from you as well.
Contact Beachconnection@yahoo.com (but not before reading guidelines!!!)
Submission Guidelines
Submissions from visitor centers and travel officials are very welcome.
For ease of reading purposes, all submissions should be at least 250 words long (or two or three paragraphs) – up to 2,000 words is acceptable. We cannot accept simple sentences or tips like: "the house next door to me is haunted."
Photos are very welcome. Full author's credit will be given and a link to the submitter's website, if so desired.
TravelParanormal.com reserves the right to edit all submissions for clarity, grammatical errors and unacceptable language or slander.
Send anything and everything to beachconnection@yahoo.com.
Travel and Tourism information for: Alabama, Alaska, Arizona, Arkansas, California, Colorado, Connecticut, Delaware, Florida, Georgia, Hawaii, Idaho, Illinois, Indiana, Iowa, Kansas, Kentucky, Louisiana, Maine, Maryland, Massachusetts, Michigan, Minnesota, Mississippi, Missouri, Montana, Nebraska, Nevada, New Hampshire, New Jersey, New Mexico, New York, North Carolina, North Dakota, Ohio, Oklahoma, Pennsylvania, Rhode Island, South Carolina, South Dakota, Tennessee, Texas, Utah, Vermont, Virginia, Washington, West Virginia, Wisconsin, Wyoming
Top Travel and Paranormal News Stories
International Travel, Tourism News - Travel News from Oregon, United States
International Travel News from Around the World - United States of America Travel News, Space Travel - Travel, Lodging, Dining Entertainment and Tourism News from Oregon

Dinosaurs Take Over Canadian Town in June
One town in Alberta, Canada is getting ready to roar back into the Jurassic era. Drumheller, Alberta is preparing for its 2013 DinoFest, June 7 to 9
Oregon's Willamette Valley Wildlife Report: Birds of March, Spring
Some spots around Eugene and Corvallis are excellent for checking out geese, waterfowl and raptors
SW McCabe Chapel Road, near McMinnville, Oregon - Virtual Tour, Satellite and...
Oregon Yamhill Wine Country secret, near McMinnville and the coast range
Oregon Road, Traffic Condtions: Willamette Valley, I-5, Eugene, Salem, Lebano...
Oregon Road and Traffic Condtions: Willamette Valley, I-5, Eugene, Salem, Lebanon, Corvallis, Oakridge, Springfield. OR 58, I-5, Hwy 99W - Traffic Cams
Chelyabinsk, Russia - Virtual Tour, Satellite and Map
Chelyabinsk, Russia - Virtual Tour, Satellite and Map, news, travel updates
Tour Group Offers Trips to Biblical Conference in Ethiopia
A seminar coming up in November in Ethiopia will be - quite literally - of biblical proportions, and one U.S. tour company is offering travel programs to the event
Winter Solstice in Oregon: An Astronomy Delight, and Proof the World Won't End
Winter begins on December 21, this week, and contrary to an out-of-control urban legend of sorts, there's proof the world will not end
Latest Travel Warnings from U.S. Department of State
There are more travel restrictions which can be seen here. Keep checking this page for further updates from the U.S. Department of State
Catching Sight of the Super Tiny Moon Above Portland, Oregon
This morning saw the coming of the 'Super Tiny Moon' above Oregon, happening approximately 6:46 a.m.

Search for "paranormal stories"
News continually updated from thousands of sources across the web